We all wanna see the Sphere.  This is your CHANCE!
Join us Sunday 11/26 at 7:00PM.
We have secured tickets in Section 308, Row 6 & 7, Seats 1-4.
Wanna join in the fun? Grab some nearby seats HERE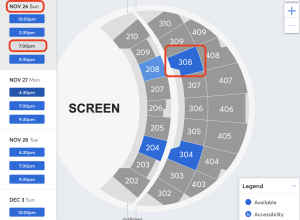 Note: This is a Completely Unsponsored event. Please purchase your tickets ASAP.
The Sphere Hype is Real!